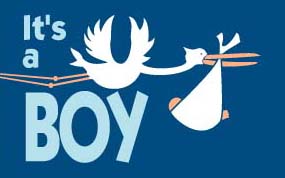 I must admit it, the news was a surprise! It was hard for me to picture having a boy, since we don't have too many of them in the
fam
, but I know it will be fun and exciting! The poor thing has absolutely NO clothes, (since Allie doesn't have one single gender neutral item) and has no name, since we haven't given tons of thought to a boy name, and I have no plans or vision for what the room will look like....
But it will sure be fun picking out all of these things! Feel free to drop off name suggestions... just don't get your feelings hurt if we don't pick yours! =)
Mostly, I wonder whether he'll grow up to be a Gator or a Vol fan?! I'm kinda thinking he may not want to choose the latter, since I just heard that the Vols are picked to come in dead last (even behind
Vandy
) in the SEC.
Oh, and of course, don't forget that today is the LAST day to enter to win the
giveaway
!